How to Install and Play Minecraft Mods on Windows
Approximate time to complete: One hour. This also depends on your comfort level with Windows and following technical instructions.
Preamble
Intro
Before Getting Started
Where to Get Mods
Dangers of Disreputable Sites
Minecraft Versions and Their Importance Relative to Mods
Using Forge - Very Brief Overview
Installation Steps
A Better Way - Twitch
Step 1 - Install the Twitch Desktop Software and SignUp for an Account
Step 2 - Accessing the Modded Minecraft Area
Step 3 - Create a Modpack Profile
Step 4 - Download Mods
Step 5 - Play Mods
Donate Your donations keep this site ad free -- Thank You

Youtube Channel - UnEssenced
Please support this youtube channel highlighting Hypixel Skywars play.
The speed at which he plays boggles my mind. Take a peek and leave some feedback.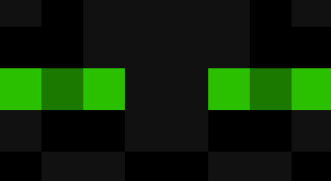 Report errors in this guide. Your feedback is appreciated.

I fully intend to add to this guide in the future, so bookmark this site and come back once in a while. In the future I will be adding the following content;

Install custom maps and resource packs
Play with friends on your local network or over the Internet
Make backups of your worlds
Find, Download and Play Mods Not Available on Twitch/Curse
Other community requested content

These instructions are intended to help anyone interested in playing mods on Minecraft Java Edition. These instructions will not work for Minecraft on gaming consoles, phones, tablets, Nintendo Switch or any version that is not specifically Minecraft Java Edition. They will not work for the new Better Together Update versions of Minecraft.

Minecraft Java Edition is available for Windows, Mac and Linux PC platforms. These instructions are meant specifically for playing Minecraft Java Edition on Windows 10 or Windows 7. I don't have a Mac so I cannot provide instructions for that platform. However, once the Twitch Desktop software is installed on your Mac the instructions should be similar. As for Linux, well you probably already know what to do. ;-)

"Mods" is short for modified. The base Minecraft game, also known as Vanilla Minecraft, is distributed by a company called Mojang, which is owned by Microsoft. Modded Minecraft consists of components created by the Minecraft player and developer community that adds functionality to the Vanilla Minecraft game.

There are thousands of mods that have been written for the Minecraft Java Edition that add unlimited functionality to the game and are enjoyed by many people worldwide. Understanding how mods work relative to Vanilla Minecraft can be daunting in the beginning. There are endless stories of parents, pulling their hair out, trying to get mods working for a child desperate to play them. Unfortunately, these efforts often lead to frustration and tears.

This article is for those people, whether you are a seasoned or new Vanilla Minecraft player or just a parent, aunt or uncle wanting to help out a kid.

Before diving in to the installation instructions, the first sections work out some basic understanding, traps and pitfalls. I highly recommend reading these parts first, but if you just want to get to the good stuff skip directly to section; Most people who want to install mods start with Google. There are a tonne of resources, each with their preferred ways of doing things. You can choose from YouTube instructional videos, articles and various wiki's. Many of the links you get will just not provide the depth and breadth of detail needed, or the traps that many fall into that lead to frustration.

These instructions will show you how to install, use and manage mods on the Twitch/Curse platform. In my opinion this is the easiest and safest way to go. There are some that will disagree and that is fine, but in my experience modding for me and my son, Twitch is one platform that has made the whole thing easy and trustworthy.

Beware of dangerous sites that offer mods for download. Sadly, when looking for mods, Google will suggest many sites that are downright shady. They may monetize their sites by redirecting you to all kinds of stuff you have no interest in. In many cases you end up opening windows to gambling, gaming and sometimes porn sites. In the worst cases the mods themselves can contain malware or are just redistributing mods from reputable mod authors in order to monetize them themselves. It's crooked and just stealing the authors' hard work.

I won't name the sites directly, but luckily there is a great Github Illegal Mod Sites page that stays on top of this. I highly recommend you check this list when you start downloading from places other than the Twitch/Curse platform.

When it comes to modding, versions matter. If running Minecraft version 1.12.2, mods for version 1.7.10 will not work. The difference with Vanilla and Modded Minecraft is that often you will play older versions of Minecraft when playing mods. There are mods for all versions right up to 1.12.2 but some of the most popular mods have not been upgraded yet. Many consider version 1.7.10 as the golden age of mods and many people still play them. Mojang provides a launcher for Vanilla Minecraft. This will not work when playing mods. One way to play mods is to download the Forge launcher. This is the manual way of installing and managing mods.

We are not going to do it this way, but I think it is important to know it exists. Many experienced modders use this method, which gives them a more "granular" control of their mods. Instead, we will use Twitch which incorporates the awesome Forge launcher, but does so in an easy and manageable way.

If you skipped the preamble, welcome to the beginning of the Modded Minecraft instructions section.

In this section I will show you;


How to install the software and sign up for a Twitch account
How to access the Minecraft modded section
How to create profiles for your mods
How to install, manage and play mods. The first thing we need to do is install the Twitch Desktop software. This is the application we will use to install, manage and launch our mods to play them. You may have heard of Twitch before, it is the premiere live streaming site in the world. Gamers use the site to share their live gaming experiences with friends and fans all over the world. Any game can be streamed on Twitch.

Some time ago Twitch amalgamated with CurseForge, the premiere Minecraft modding site, and now all of Curseforges modding content is available through the Twitch software. So lets start by downloading the software. Go to the following site and download the software.

Download Twitch Desktop Software

Double click the TwitchSetup.exe file to launch the install.

Depending on your internet connection the install can take time while it downloads the new software files. Once completed, double click the Twitch icon that was created from the Desktop or StartMenu. This will start the Twitch Desktop application.

Click on "Sign Up".

This is where you will select your 'Username' and 'Password'. You will need to provide a birthdate and email address which you will confirm later. You will also have to complete a "captcha" challenge to prove you are indeed a human.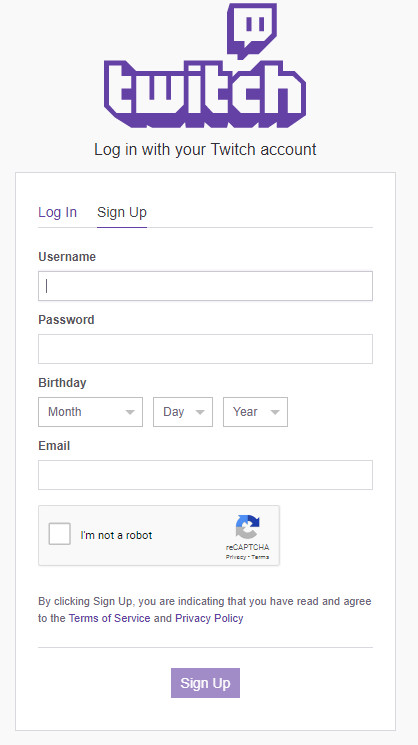 After completing the Registration process you will be able to sign in with your account and start the Twitch Desktop application. You should see something like the following;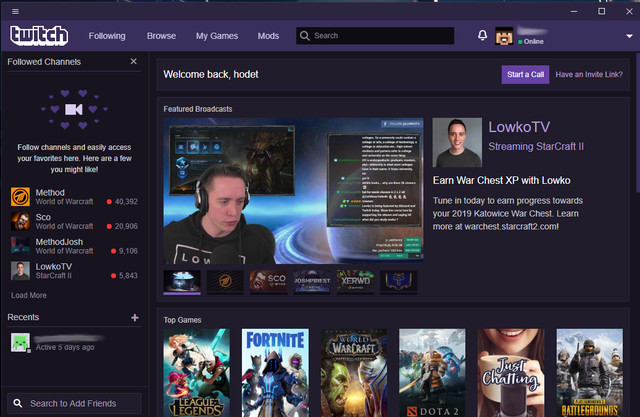 As you can see this is a fairly busy app. If you are not interested in watching live streaming don't worry about all of the craziness on this screen. We will simply be accessing the Mods link at the top to get to our Minecraft Mods area which we will cover in the next section.

To access the Minecraft Mods area of Twitch click on the Mods link at the top of the application window.

As you can see there are many games which offer mods. Select the Minecraft option.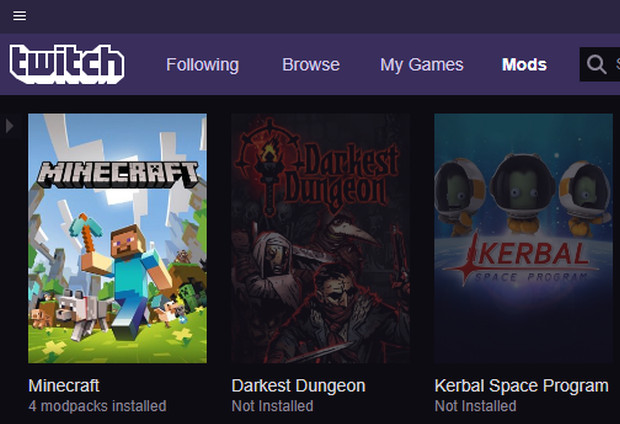 This will take you to the Mod Profiles area. This is where you will install, manage and launch your mods. In the next section we are going to create our first Mod Profile which will allow us to play Minecraft mods for the first time. The steps are fairly easy, we will create the profile, search for and download mods, install them and then play them.

We are now ready to create our first Mod Profile, also commonly known as a Modpack. A Modpack is a collection of mods that will be launched when starting Minecraft. As you can see, I have 4 Modpacks installed in my Profiles area.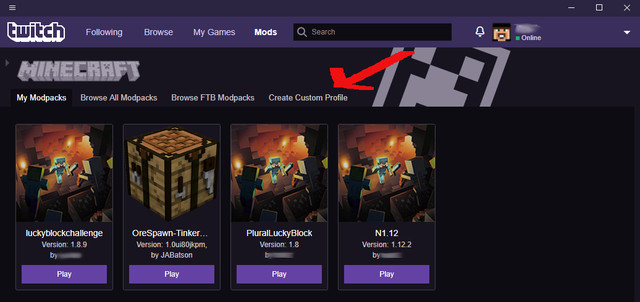 The first time you enter this area you will not have any modpacks installed. To create your first Modpack click the "Create Custom Profile" link. You will now have to choose a name for your Profile/Modpack. Let's create one called TestProfile running on version 1.12.2, the latest at the time of this writing.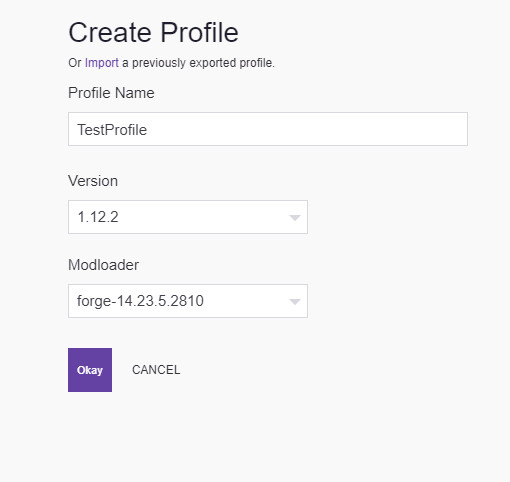 When you select 1.12.2 it will automatically fill the proper modloader Forge version.
Click "Okay"
The Twitch Software will now install your first profile called TestProfile. Good job, the next step will be to select and download the mods you want to play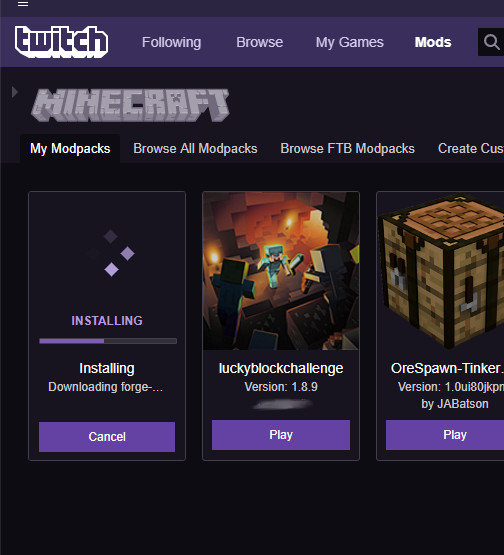 Now that your profile is installed we will download mods into it. Right Click on the TestProfile box you just created in the above step and select View Profile. You will see the following;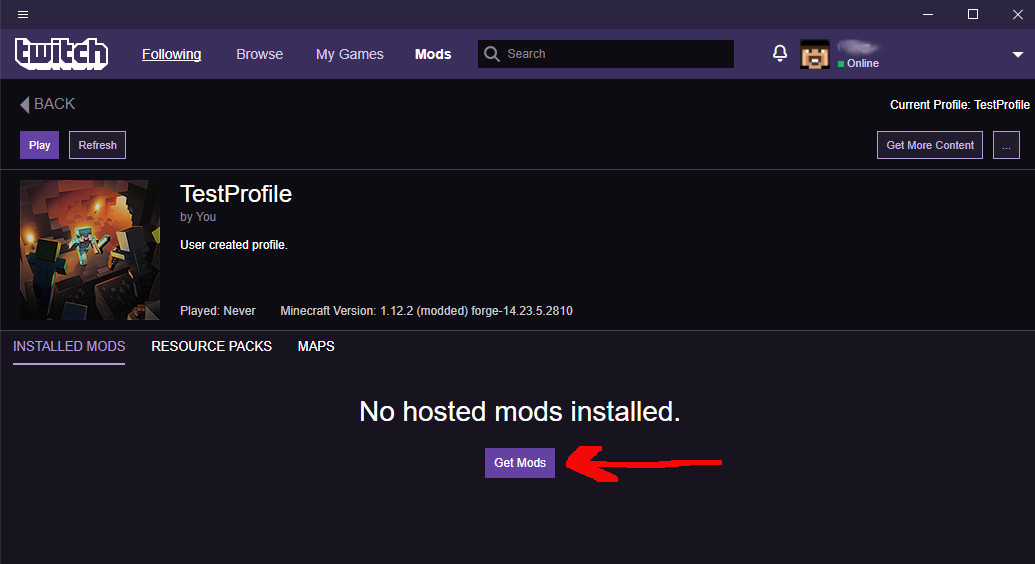 Click on "Get Mods".
For our TestProfile we will install two mods called Tinkers Construct and Just Enough Items.
Just follow along with these for the sake of testing. You will create your own later, this is just for practice. Search for Tinkers Construct and click on Install.
This will start downloading the mod. Once installed you will see it download a second mod automatically called Mantle. Mantle is a dependency for Tinkers Construct and will automatically download and install it as well. This is another advantage of using the Twitch software, it takes care of finding the proper dependencies. Once complete, do the same for JEI (Just Enough Items) which is a mod for managing recipes.
When complete your profile will look as follows;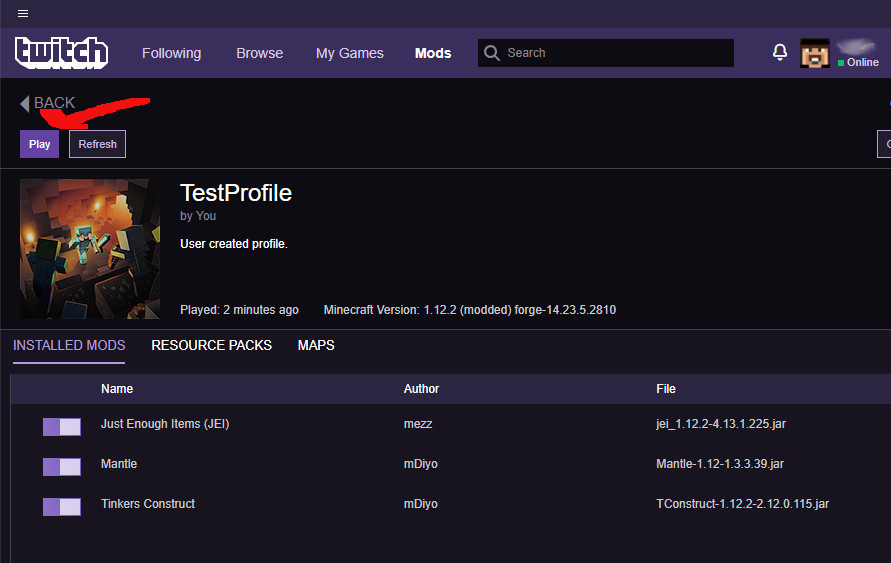 Congratulations, you just created your first modpack.

Now the fun can begin. Click on "Play" as indicated on the picture above, highlighted by the red arrow. This will load the Mojang software and will automatically select the Forge Launcher (pictured below) that was created for the TestProfile.

Click the green Play button and Minecraft will load the Forge Launcher which looks like the Mojang stock launching screen. Notice the difference with the Vanilla launcher. You now have extra status bars that shows the mods loading as well as the Forge anvil in the bottom right corner.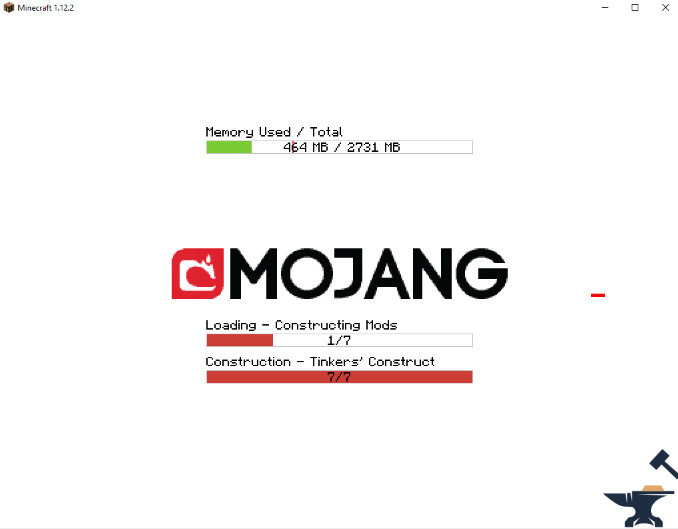 If all goes well you will see the following which includes a "Mods" button. You can click that button to view the mods that are installed for this session.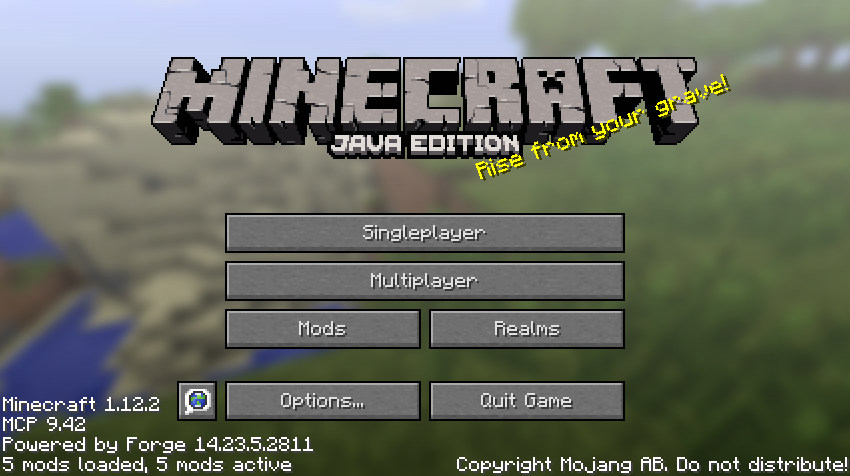 Now go in and create a new "Singleplayer" world the same way you would for regular Vanilla Minecraft. (Note: we will review Multiplayer in a future update to this article)
You can choose a Survival or Creative world, exactly like you are used to doing. For test purposes I recommend doing a Creative world so that you can access all of the inventory items TinkersConstruct will provide. But you can just create a Survival world and hop right in to have some fun.
Once in your world press "E" to bring up your Inventory. Notice the difference? All the cool stuff on the right is the Just Enough Items mod. If in creative, you will also instantly have access to new tools that are part of the Tinkers Contruct mod.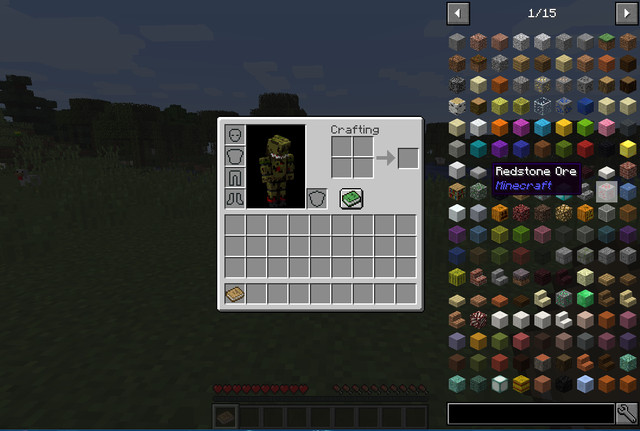 Now go ahead and explore other mods. There are so many to choose from and so much fun to be had. In no time you will be a Minecraft Modding expert.
I hope this tutorial was helpful to get you started playing mods. Keep coming back as I will be adding new content to help you play with friends, back up your worlds as well as help you download other content like resource packs and maps.
Other Minecraft Guides
Build a Vanilla Minecraft Server on Linux
Build a Vanilla Minecraft Server on Raspberry Pi
Build a Minecraft Modded server on Linux

If you found these instructions helpful a small donation is appreciated.


PayPal
---
Copyright © 2021 Al Audet